Thursday, August 27, 2015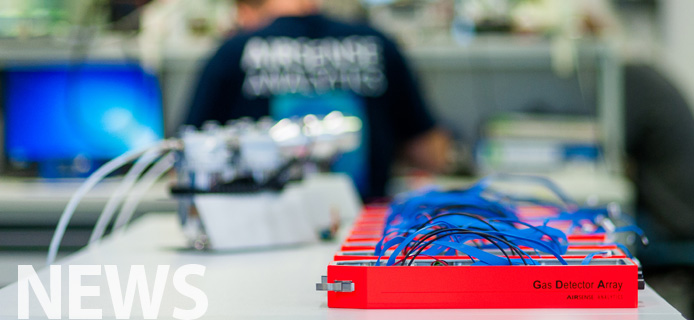 AIRSENSE Analytics constantly grows and is now opening a new office in Rio de Janeiro (Brazil) on 1 Septemer 2015. 3 employees will be responsible for customer service of AIRSENSE products and market expansion in Latin America.
In 2014 AIRSENSE Products guaranteed the safety of visitors and participants of the World Cup in Brazil. The Brazilian Army, Navy and Police were equipped with GDA-First Response (GDA-FR), GDA-Explosive (GDA-X), LS-ID, SIGIS, Mobile-IR and E2M. With this combination of different detectors it is possible to set up complete Safety Concepts around critical infrastructures, VIP and Vehicles. At the FIFA Confederations Cup in June 2013 AIRSENSE already equipped Brazilian security forces with the safety instruments. It served as a rehearsal for the World Cup in Brazil 2014.
The German company is headquartered in Schwerin, east of Hamburg and is already represented in many other countries through its distribution partners. South Africa, China, India, Taiwan, Australia, USA, Spain and Argentina to name a few. International offices are respon-sible for local service of AIRSENSE products and introduction of detectors to new clients.
Mr. Walter Ramiro Beckmann Vaca and Mr. Paulo Malizia will be responsible for the new office.
The adress of the new office is:
AIRSENSE do Brasil
Av. S-E, Nr. 65
Centro Empresarial Universe
Sala 104, Bloco 2
CEP: 22775-027 Jacarepagua
Rio de Janeiro, RJ
Brazil