Tuesday, June 27, 2017

to

Thursday, June 29, 2017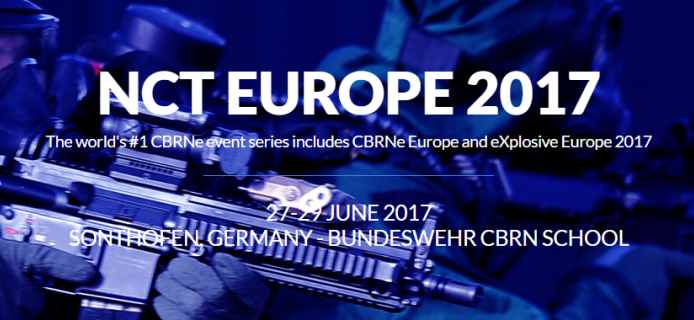 NCT Europe
The 7th edition of Europe's highly successful NCT event series, the NCT Europe 2017, will take place from 27-29 June 2017 at the German CBRN Defense, Safety and Environmental Protection School in Sonthofen, Germany. IB Consultancy looks forward to coming to Germany.
The three-day event will be opened by a multinational CBRN/C-IED/EOD demonstration led by the German, Austrian, Dutch, French and Swiss Armed Forces, followed by two days of conferences, as well as a large indoor and outdoor industry exhibition.
NCT Europe 2017 will host two separate conferences, NCT CBRNe Europe and NCT eXplosive Europe, with a shared exhibition area and joint plenary sessions.
The NCT series stands for high-quality and excellent networking platforms connecting the CBRN community with innovative industry stakeholders. By welcoming government delegations, leading first responders and decision makers in civil protection and crisis management from over 20 countries, they make sure that all participants meets the people that matter to her business.
Our company takes places at this major event in in our home country Germany to show our specialized technology and network the company in this great way to others.
More Information about the event: www.nct-europe.com